---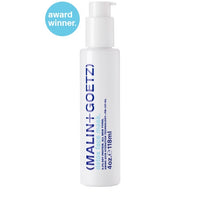 Winner of Allure Magazine's Beauty Awards. 
An easy five minute foaming gel mask: Innovative, oxygenating cleansing agents replace harsh detergents and drying clays to deep-pore-cleanse, lifting dirt, oil and make-up away from the skin without irritation, while creating a physical barrier to seal hydration. Complex amino acids and natural almond extract gently and effectively purify, clarify, balance and soothe. Stable Vitamin C, anti-oxidant Vitamin E and Soy Protein help firm and address concerns for aging. Natural fragrance and color. 
select ingredients. 
• soy protein and panthenol firm.
• vitamin c smoothes lines.
• green tea extract and vitamin e work as antioxidants.
• squalene, glycerin, and sodium pca moisturize and hydrate.
for all skin types.
directions. 
For deep cleansing and hydration, a thick layer of gel applied for 5 minutes or until dissipation of foam begins, in place of cleanser, one to two times per week. Oilier skin may use a thin layer daily for night-time deep cleansing and oil control. Remove with warm wash cloth and water upon oxygenation. Dryer skin may apply a thin layer daily as night-time hydrating cleanser.
tips from Matthew+Andrew. 
• Matthew says this doubles as a shaving cream. Its deep cleansing properties open the pores and soften facial hair for a smooth, hydrating shave. 
• Andrew loves to use this mask after flying for an instant moisture boost for his dry, dehydrated skin.