---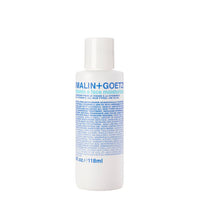 everyday essential.
Our residue-free moisturizer scientifically synthesizes natural anti-oxidants vitamins e and b5 and soothing chamomile with absorbent fatty acids. Effectively and gently hydrates and balances all skin types, unlike traditionally greasy pore-clogging oils, for an intensely nourishing treatment, reducing epidermal irritation for the most sensitive of skin. Perfect foundation for immediate make-up application. Natural fragrance and color.
key ingredients. 
• chamomile fatty acids absorb without residue for calming hydration.
• sodium hyaluronate + panthenol hydrate and nourish.
• vitamin e a known anti-oxidant to help soothe and calm.
for all skin types.
• normal/combination skin feels hydrated and balanced without residue.
• oily skin benefits from residue free hydration and nourishment.
• dry skin feels intensely hydrated and effectively nourished all day upon application.
benefits. 
This multi-tasking moisturizer is an instant base for make-up application and as a daily-use, soothing after shave for men.
directions. 
Apply a dime-size of moisturizer to clean, dry skin.
about us.
• Matthew is dry and sensitive with acute rosacea which responds better to lightweight hydrators than heavy, irritating creams. Chamomile is soothing and calming.
• Andrew is normal to oily and avoids moisturizing his oily t-zone areas.